Benefits of Commercial Window Film
Considering installing window film for your office? Awesome! Sonny's Glass Tinting is a premier Boston window film company that can assist you with all your needs.  As a cost effective way to increase your buildings eco-friendliness, you'll love all of the added benefits, which include:
Types of Commercial Window Film We Install
With several different window films available, it's important to consider your budget as well as your wants/needs before deciding on a window film.
Solar Control
Using a solar control film is like adding a pair of sunglasses to your home or office. These films help to reduce fading, heat, and glare, while lowering energy costs.
Safety/Security Film
Our safety and security window films are designed to deter damage to your windows from intruders and natural disasters. Windows without film on them will shatter, leaving sharp shards of glass behind that can cause injury. With a safety and security film, the glass will be more difficult to damage and if the glass does break, it will be held together, with the film acting as an adhesive bandage.
Decorative Film
Decorative window film is a great way to add personality and design throughout your office space without paying a lot of money. Decorative window film can be placed on walls, windows, and even glass partitions.
Privacy
Looking to increase the privacy of your home or office? Our in-house design team can help you choose from a variety of window films, including your choice of colors, frosts, and even patterns to make a decorative statement. We have optically clear and fully reflective options, as well as access to the latest technology to obscure LED screens and monitors CASPER Cloaking Film.
Anti-Graffiti Film
Has your business been subject to graffiti? Say goodbye to expensive window repairs with our anti-graffiti film! Designed to protect the window from any damage, the film can easily be peeled away in the case of graffiti damage to your business' windows.
Antimicrobial
Keep the windows and surfaces in your commercial property clean and safeguarded against bacteria, pathogens, and viruses. Reducing exposure to these agents will enhance the well-being of your employees and patrons, while maintaining the integrity of your windows and surfaces by stopping stains and odors from accumulating over time.
Window Film Boston Experts
For Boston commercial properties, Sonny's Glass Tinting is the leading film company for glass office walls and partitions. Backed by decades of experience, we provide nothing but the highest quality of film and service. From a basic film installation to a frosted tint, the team at Sonny's Glass Tinting is here to help.
Benefits of installing film on glass partitions and walls in your office: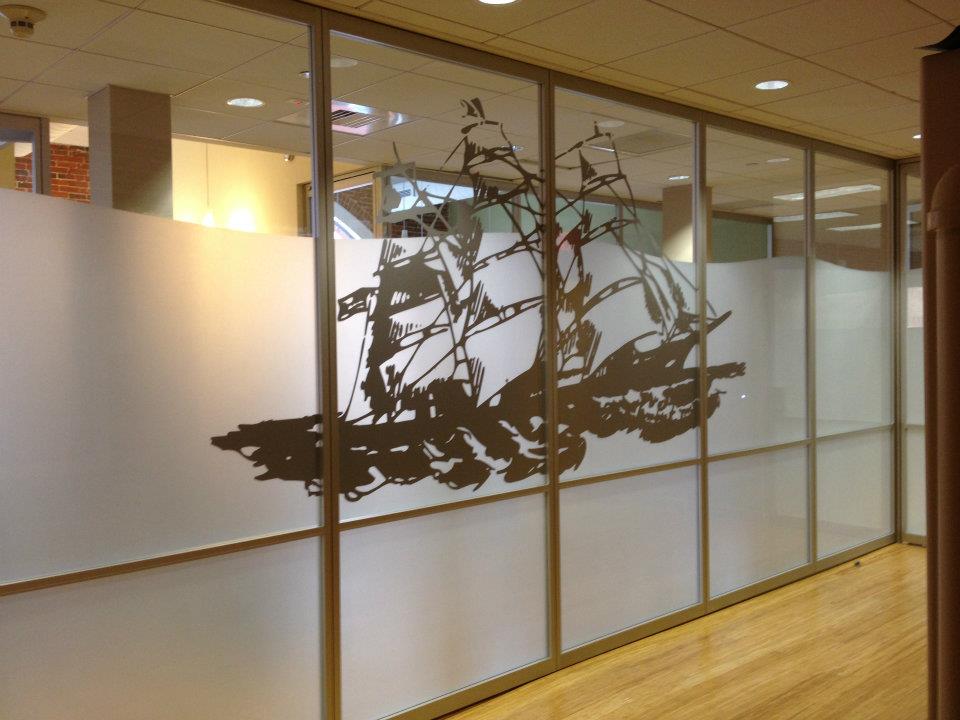 Storefronts & Glass Walls
One of our most successful parts of our business is providing window film replacement and installation services for commercial properties. Among these properties that we offer services to are storefronts. 
Our extensive experience ensures that we will meet all the needs of your installation or custom project. Our team prides itself on being able to contribute to the economic well-being of Boston and all of its businesses, both big and small. We will collaborate with you to ensure that the result of the job we do exceeds all expectations.